Reminder: Dyer County Schools will be closed for Good Friday tomorrow, April 15, 2022. We hope you and your family have a beautiful weekend.
All Dyer County and Dyersburg City Schools will have an early dismissal at 1:45pm today, April 13, 2022, due to the threat of severe weather. Please be safe.
The Dyer County School System intends to apply for the 21st CCLC Cohort 2022 grant. The purpose of this grant is to provide after-school services at elementary schools. Please contact Rena McKnight at 731-285-6712 if you have any questions.
Hey, Choctaws! Spring dance season is upon us. We need your help! Do you have any formal attire you'd like to donate? We will take it. 🤍 #choctaws #dyercountyschools #donate #helpothers #choctawfamily #giving
Due to the threat of severe weather, all Dyer County Schools will dismiss at 11:30am today. Please keep an eye on the weather and stay safe, Choctaws!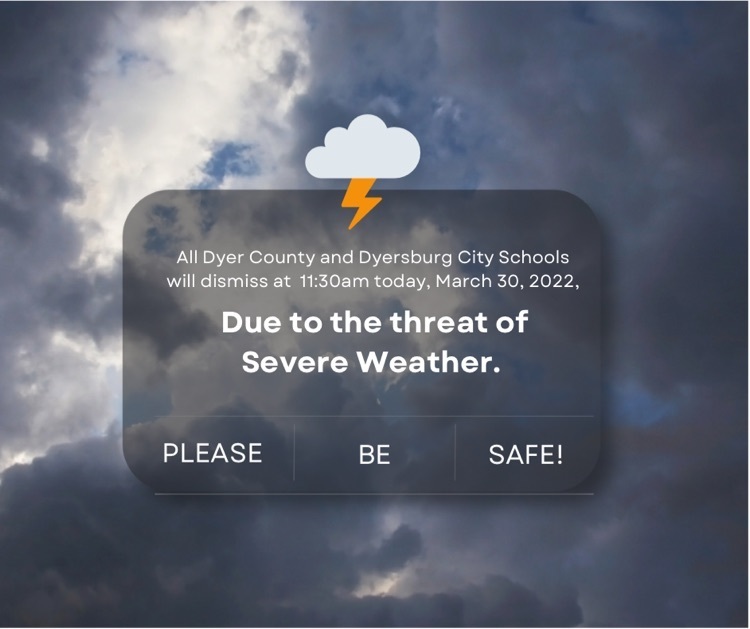 Set those alarms, Choctaws! We will see you in the morning! #dyercountyschools #springbreakisover #backtoschool #gochoctaws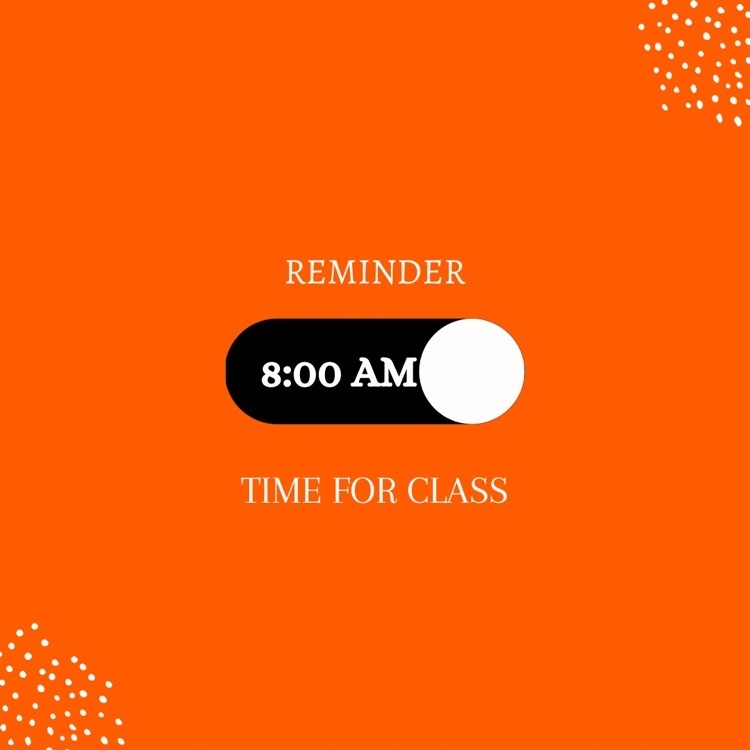 Attention: ALL 6th grade parents, please read!!! 👀 - Spring break may be a great time to get those boosters. If you have any questions, please contact Elisha Childress at 731-285-6712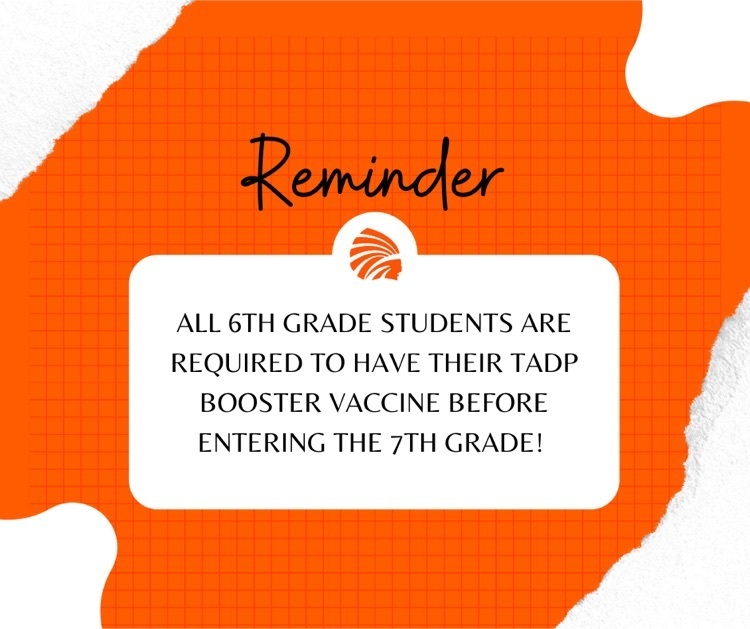 We hope you all have a great break! 🌷 Classes will resume Monday, March 21, 2022 at 8am. #dyercounty #choctaws #dyercountyschools #springbreak2022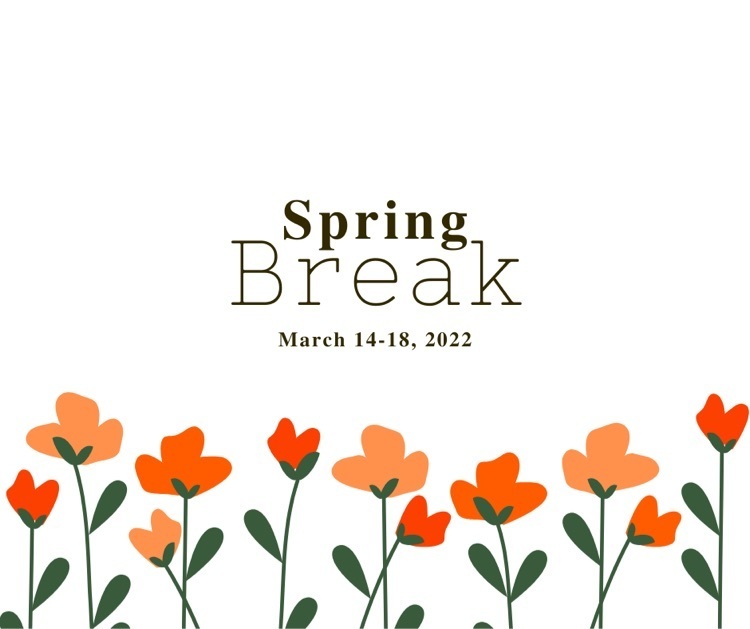 For the safety of our students and staff, we will continue to monitor the road conditions. If there is a change in this decision, we will notify you early tomorrow morning via the website, all social channels, and team reach. Stay safe, Choctaws!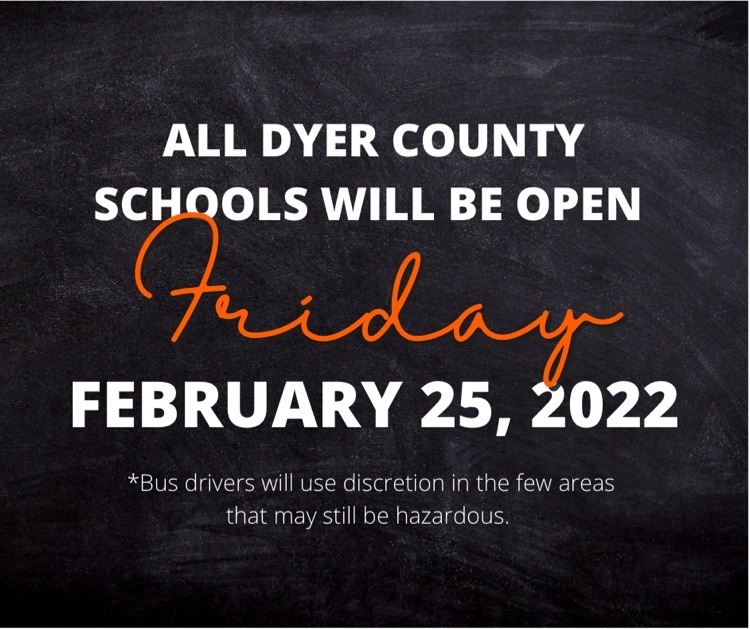 The safety of our students and staff is our top priority. We hope you all have a safe and warm Thursday!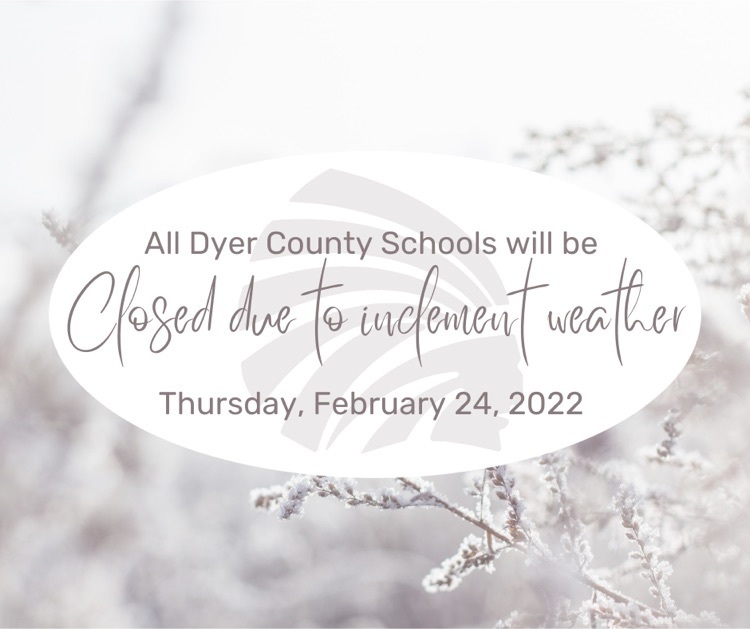 Our passionate and dedicated school counselors work extremely hard to meet academic, social, and emotional needs of all students. They bring compassion, love, grace, and support to our schools and students every day. This week we will be highlighting our school counselors— we are so thankful for them! #NationalSchoolCounselorWeek #DyerCountySchools
We can't wait to see you all in the morning!
See you all Monday, February 7! Stay safe and warm, Choctaws!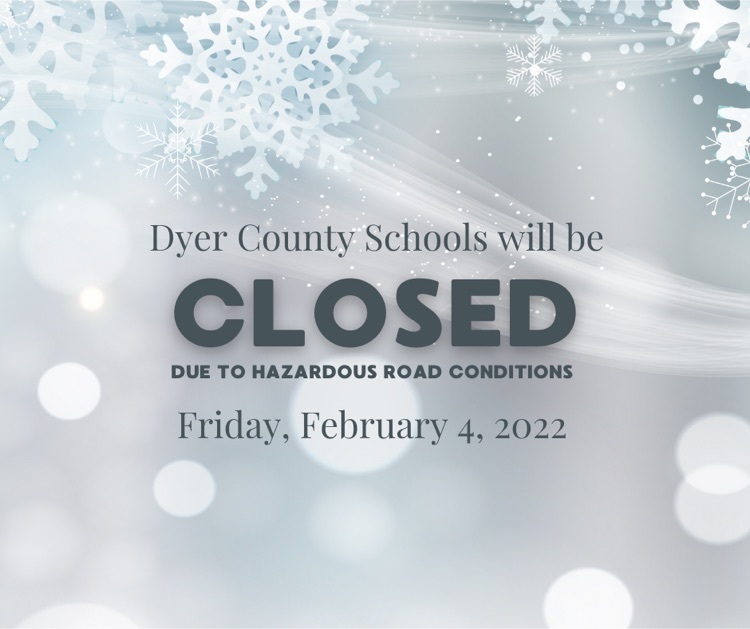 The safety of our students and staff is top priority. After monitoring the weather forecast, we have made the decision to close Dyer County Schools tomorrow, February 3, 2022. Stay safe, Choctaws!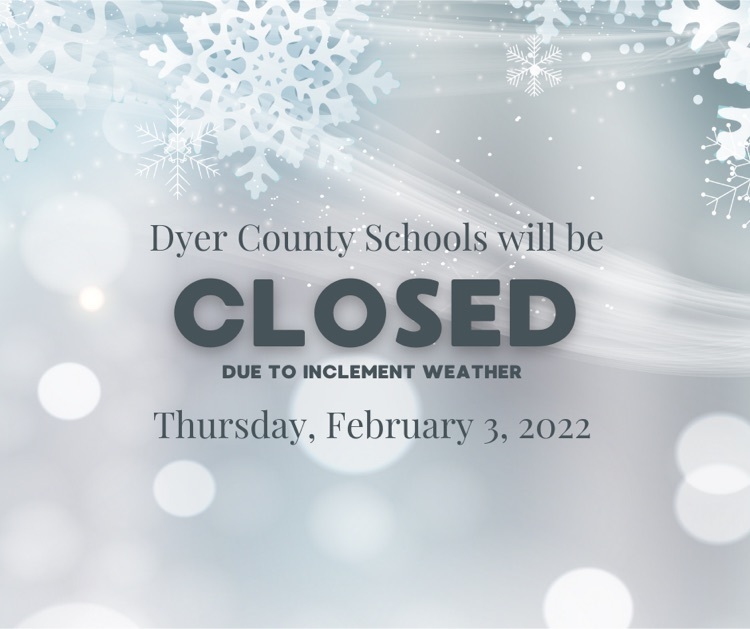 In honor of Dr. Martin Luther King, Jr., Dyer County Schools will be closed Monday, January 17, 2022. Classes will resume on Tuesday, January 18, 2022.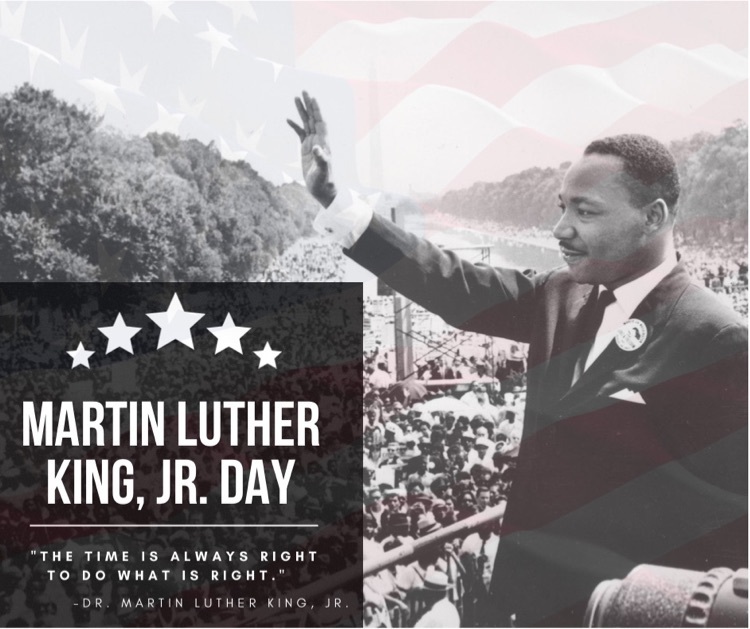 Dyer County Schools will be closed January 6, 2022 due to inclement weather.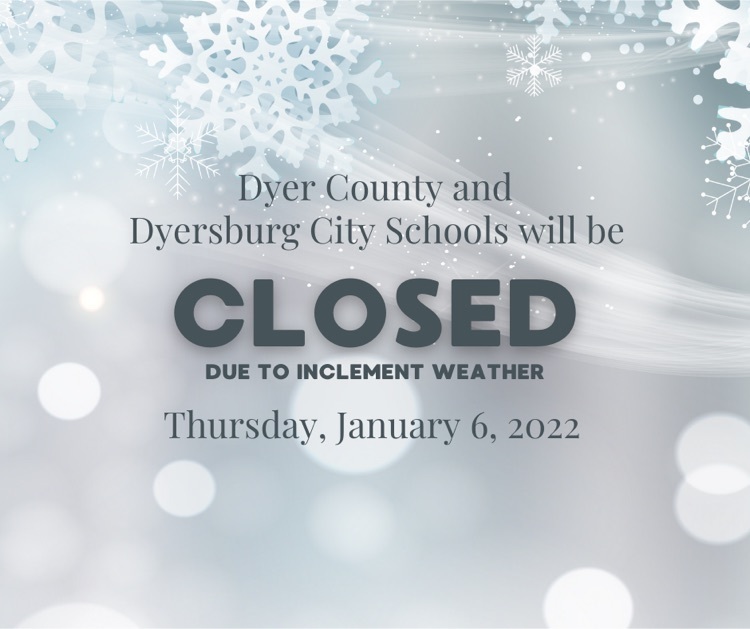 Important announcement!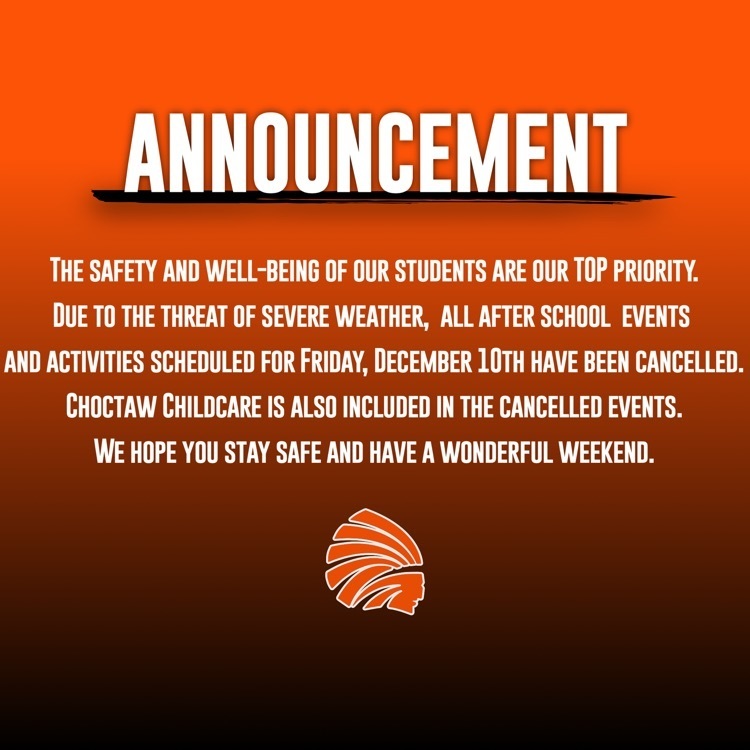 "Teachers from across West Tennessee came to Dyer County High School Thursday afternoon to view the school's STEM and Agriculture program. WestTeach is a program through the University of Tennessee at Martin that gathers teachers from around the region who, "aspire to stay in the classroom, but want to be a leader in their school." These teachers were given a student led tour which began in Dyer County's STEM Lab with a presentation from STEM instructor, Taylor Ricks. Ricks said, "We're preparing our students for jobs and careers that don't even exist yet. Here in our STEM program we focus on improving our students in the four C's. Creativity, Collaboration, Communication, and Critical Thinking." Following the presentation the teachers walked around and interacted with several students currently in the program. Afterwards the teachers were brought to the school's theatre where FFA officers presented a slideshow highlighting some of the aspects of the program including the live animal barn, green houses, and garden. Every day principal Laura Brimm always closes her morning announcements with the phrase, "Let's do our best and be our best" and this was an opportunity for the school to show off some of the best of Dyer County." Thank you to student, Gabriel Jackson, and The State Gazette for the great article!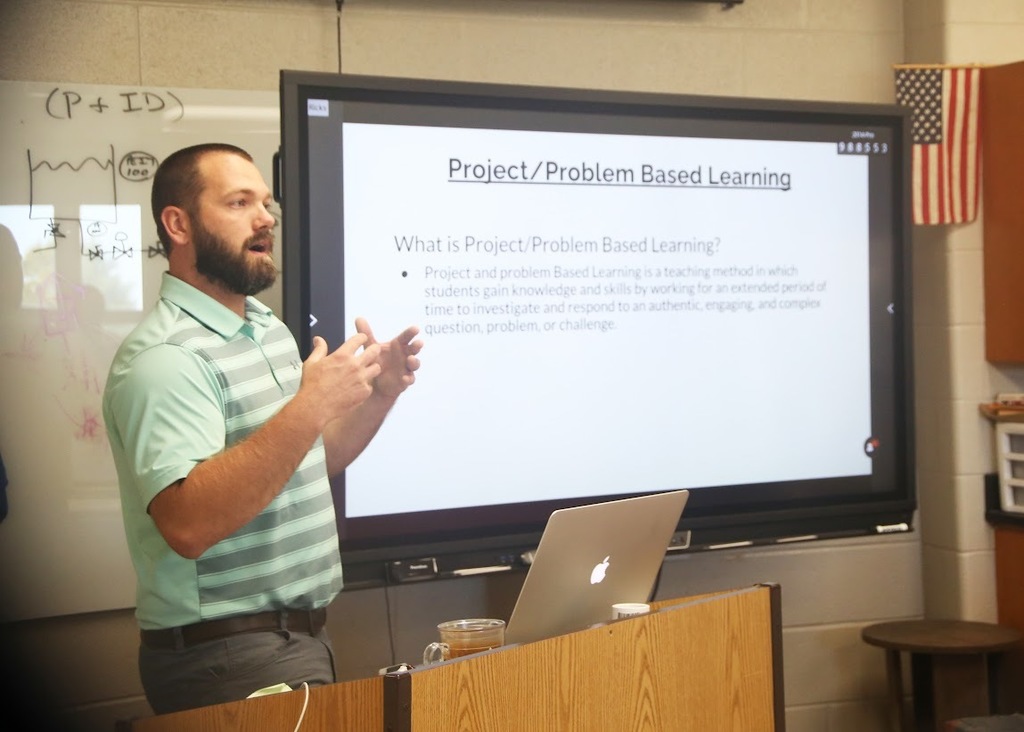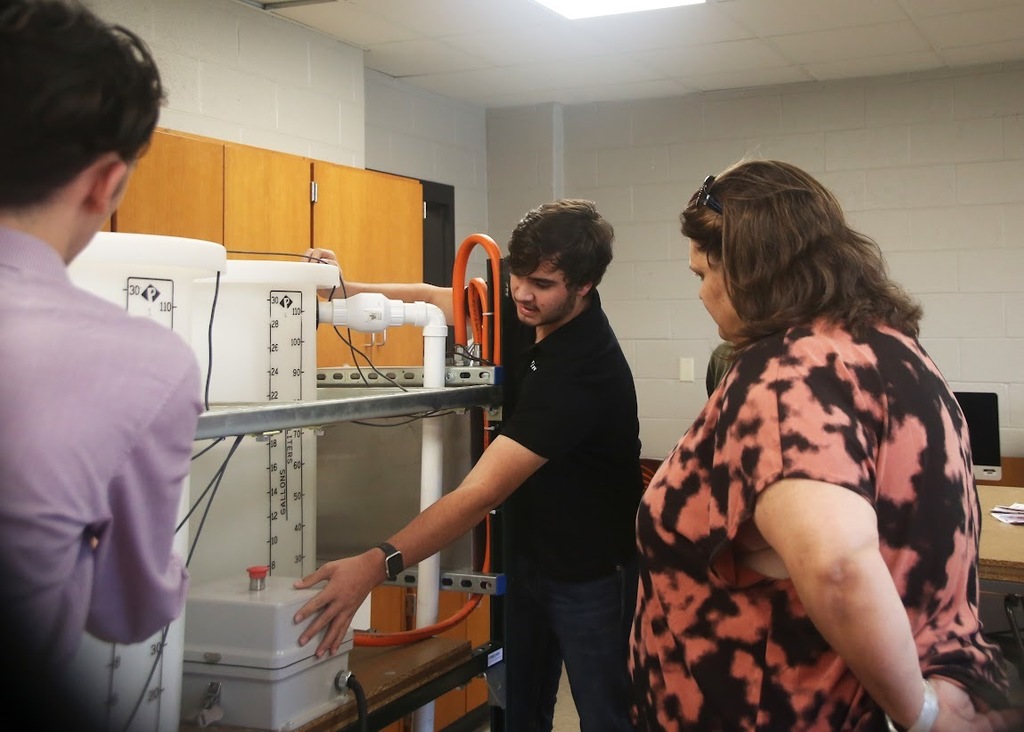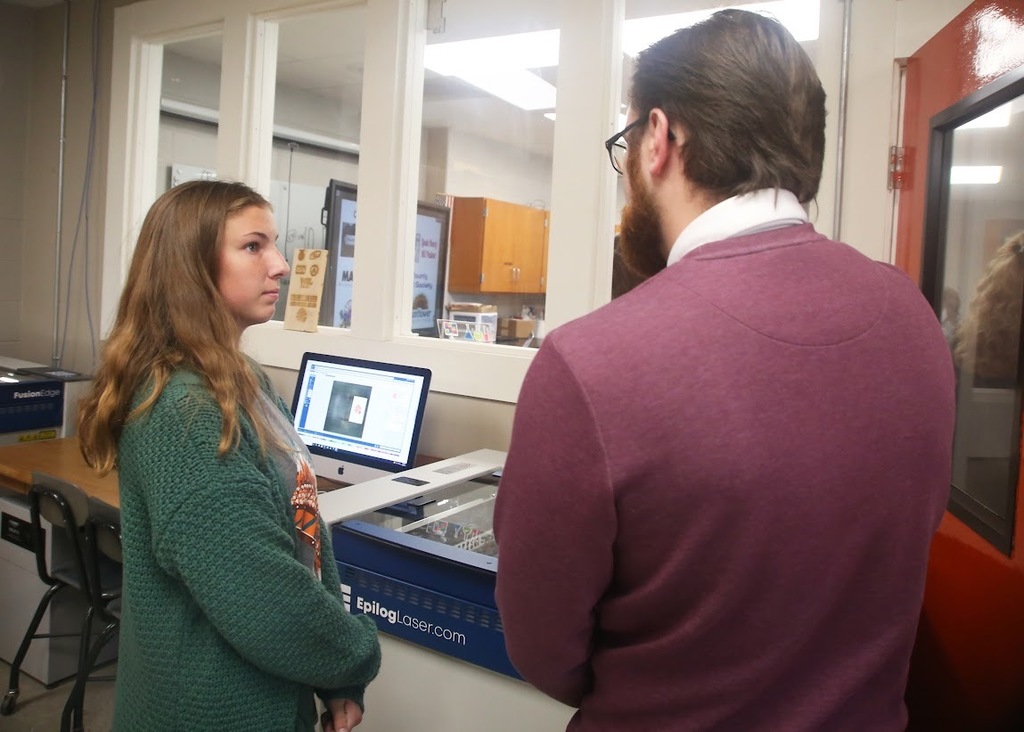 Beginning Monday, November 8, 2021, all Dyer County Schools will transition to Phase 4. Schools will operate with no restrictions. Enhanced cleaning procedures will remain in place at all schools.